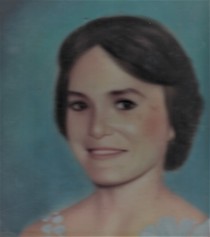 Dora Estelle Smith, 54, of Cherokee, passed away Sunday, March 17, 2019 at the Cherokee Indian Hospital.
She is survived by her parents, John Wilbur Smith Sr. and Joy Armachain Smith; her children, Kiri Lambert, Jon Jon Rattler (Brandy), Thumper Rattler, and Joy Archer (Steven); grandchildren, Acecia, Robert, Abigal, Hailey, Rhyder, and Haiden Lambert and Janiyah Rattler, Kristaleena Archer, and Briar Rattler; one brother, Jimbo Smith; and sisters, Dezi George, Pam Smith, and Angie Smith.
Dora was preceded in death by a grandson, Rafe Allen Rattler; and one nephew, Gary Lambert.
Funeral services were held on Wednesday, March 20 at Long House Funeral Home.  Pastor Dan Conseen officiated.  Burial followed at the Smith Cemetery.  Pallbearers were John Cameron George, Doober George, Dana Brent Bryant, Steven Archer, Michael Lambert, Michael Long, and Anthony Smith.