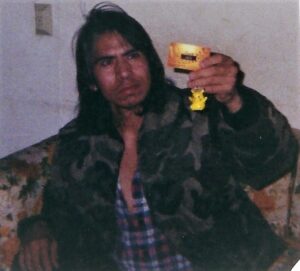 William "Billy" Dennis Calhoun, 58, of the Big Cove Community in Cherokee, passed away Friday, March 1, 2019 at the Cherokee Indian Hospital.
He is survived by one brother, Clement Calhoun; two sisters, Annabelle Calhoun Shuler and Susanna Calhoun Finger; and several nieces and nephews also survive.
Billy was preceded in death by his parents, Smathers Calhoun and Savannah Driver Calhoun; two brothers, Frank Calhoun and Shawn Calhoun Sr.; one sister, Flora Mae Calhoun Shelton; and one nephew, Shawn Calhoun Jr.
Funeral services will be held on Monday, March 4 at 1 p.m. at the Straight Fork Baptist Church.  Pastors Charles Ray Ball and James "Bo" Parris will officiate.  Burial will follow at the Smathers Calhoun Cemetery.  Pallbearers will be among family and friends.