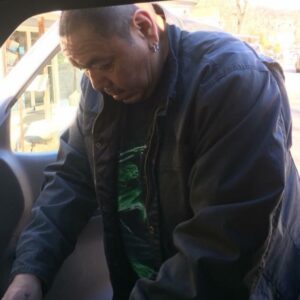 Charles Earl George, 55, of Whittier, passed away Friday, Dec. 21, 2018 at Harris Regional Hospital in Sylva.
Charles worked at Paul's Diner in Cherokee.
He is survived by his wife, Jonnie Lambert Cunningham; two children, Tashauna Murcia (husband Jose) and Megan Murcia (husband Cesar); nine grandchildren; two sisters, Barbara George and Suzi George; and several nieces and nephews also survive.
Charles was preceded in death by his parents, Newman George and Betty Screamer George; two brothers, Kenny Screamer and Larry George; and one nephew, Kenny George.
Visitation will be held on Sunday, Dec. 23 from 12 noon until 2 p.m. at Long House Funeral Home with funeral services to follow at 2 p.m.  Burial will be at the Screamer Family Cemetery.  Pallbearers will be Adrian George, Jose Morales, Fabian Moreno, Jose Murcia, Jr., Michael Owl, and Cesar Murcia.