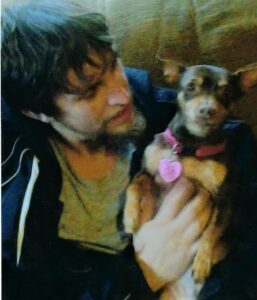 Jonathan Smith, 35, of Whittier, passed away unexpectedly on Monday, Dec. 10, 2018 at Mission Hospital in Asheville.
He is survived by his mother, Belva Smith; one sister, Jennifer Smith; one brother, Derek Wallace; grandparents, Raymond and Helen Owle; one aunt, Janet Owl; uncles, James Owl, R.V. Smith, and Tracy Smith; cousins, Jeremy Taylor and Chip Robertson; and friends, Linda and Johnny George.
Jonathan was preceded in death by his father, Dean Smith; and grandparents, Karen Byrd and R.V. Smith Sr.
Visitation will be held on Thursday, Dec. 13 from 12 p.m. until 2 p.m. at Long House Funeral Home with funeral services to follow at 2 p.m.  Pastor Percy Cunningham will officiate.  Burial will follow at the Owle Family Cemetery in Whittier.  Pallbearers will be among family and friends.