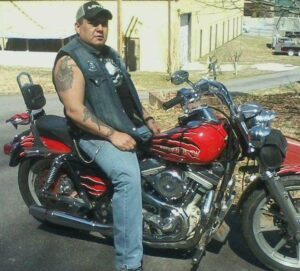 Kevin B. Smith, 46, of Cherokee, passed away unexpectedly on Monday, Dec. 10, 2018. He was the son of Cindy Queen Taylor and Gary Dean Smith.
Kevin was preceded in death by his grandparents, Edgar and Minnie Queen Smith; two uncles, Allen Boyd and Wesley Queen; and step dad, Freeman Littlejohn.
In addition to his parents, he is survived by a fiancée, Sheena Crowe; two children, Joseph Smith and Kayla Smith Garcia (Adan); two sisters, Ginger Cucumber (Derrick) and Deanna Smith; two uncles, Abraham (Lula) and Lawrence (Sharon) Queen; three grandchildren, Junior, Yammy and Addy Garcia; and several nieces and nephews.
Funeral services will be held at Cherokee United Methodist Church on Friday, Dec. 14 at 2 p.m. Burial will follow at the Minnie Queen Cemetery in Painttown Community.
Visitation will be held at the Church on Thursday from 5 p.m. to 12 a.m. Crisp Funeral Home will be handling the arrangements.
The family would like to say, "Thank you for all that you have done during this difficult time."
Pallbearers are family and friends: Abe Jackson, Adam Panther, Stanley Queen, Greg Smith, Sammy Walkingstick, and Kevin Nations.