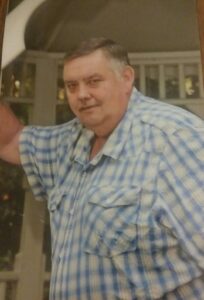 Larry Robert Hornbuckle, 59, of Cherokee, passed away unexpectedly on Friday, Nov. 30, 2018.
He was retired from the EBCI.
Larry is survived by his children, Jessica Kimberly Hornbuckle George and John Robert Hornbuckle; five grandchildren, Kyla George, Makayla George, Rosa Reyes, Maria Reyes, and Joshua Hornbuckle; two great grandchildren, Addisyn Teesateskie and Hashiya Daxton-Mark Davis; and one uncle, Alex Hornbuckle.
He was preceded in death by his mother, Nora Lou Hornbuckle; son, Nathaniel Shinkman; and special friend, Judith Ollie Roberts Hornbuckle.
Visitation will be held on Wednesday, Dec. 5 at Long House Funeral Home from 1 p.m. to 2 p.m. with funeral services to follow at 2 p.m.  Pastor James "Bo" Parris will officiate.  Burial will follow at the Hornbuckle Cemetery.  Pallbearers will be among friends and family.