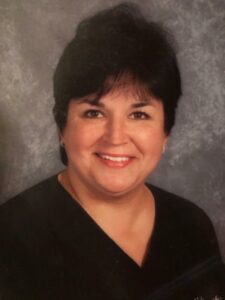 Roseann Mechele Fish Long, age 54, of the Painttown Community in Cherokee, passed away on Tuesday, Nov. 27, 2018.
Rose was a strong, compassionate, independent, loyal, brave and very hardworking woman. She was a great example of what a wife, sister, mother, and granny should be. She enjoyed her time, her special friends, and her students from the time she worked at Smoky Mountain Elementary school. She also worked at the Harrah's Cherokee Casino Resort where she made great friends as well. If she wasn't working you could find her riding in the mountains, cruising on the lake, making crafts, having a house full of family, and listening to music. She was very caring and her family always came first. Rose obtained a Bachelor's Degree in Business from Montreat College and later in life retired from Smoky Mountain Elementary School and Harrah's Cherokee Casino Resort.
Rose is survived by her husband, Leonard Long; her father, Curtis Ray Fish; her mother, Annette Faye Fish; her children, Miranda Long Stamper, Michelle Lynn Long, and Madison Hye Long of Cherokee; four grandchildren, Matix Danger Stamper, Joscelyn Kierce Stamper, Cambry Amarra Stamper, Joe Keet Long; sister, Beatrice May Locust and her husband Luke Locust; sister-in-laws, Sammi Saunooke and husband Brian Saunooke, and Josie Long; nieces and nephews, Jim-bob, Joe-Don, Tre, Crystle, Luke, George, Utsela; and many great nieces and nephews.
Rose was preceeded in death by her brothers, Joe Curtis Fish and Barry Curtis Fish, as well as her niece, Justice Rain Bark.
A visitation will be held on Saturday, Dec. 1 from 4 p.m. to 6 p.m. at Bethabara Baptist Church. A service will follow directly after starting at 6 p.m.
Long House Funeral Home assissted the family with the final arrangements.