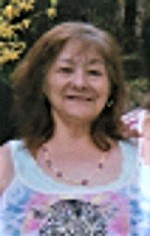 Nancy Watty Garcia, 64, of Tuckasegee, an enrolled member of the Eastern Band of Cherokee passed away on Tuesday, Oct. 23, 2018.
She is survived by her children, Jr. Wolfe of Cherokee, Roberta Wolfe of Franklin, Charles Wolfe of Waynesville, and Tiyona Wolfe of the home; 19 grandchildren; 13 great grandchildren; brothers, Littlejoe Watty and Michael Watty; sisters, Annabelle Valdez, Sarah Swayney, Jennie Salinas, and Judy Goldsmith; one aunt, Inez Wolfe; several friends, and several nieces and nephews.
Nancy was preceded in death by her parents, Johnny Watty and Edith Wachacha; one daughter, Crystal Wolfe; and two brothers, Quincy (Duke) Watty and John Henry Watty.
A visitation will be held at the Yellowhill Baptist Church in Cherokee on Thursday, Oct. 25 from 5 – 11pm a funeral will follow on Friday, Oct. 26 at 2pm.  Pastors Noah Crowe and Foreman Bradley will officiate.  Burial will follow at the Watty/Swayney Cemetery in the Birdtown Community.
Long House Funeral Home is serving the Garcia family.