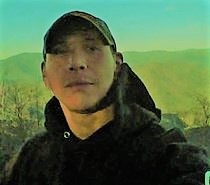 Zachariah Lightning Rattler, 40, of Cherokee, passed away unexpectedly on Thursday, Oct. 18, 2018. 
He is survived by his father, Joe Harris; his grandmother, Elsie Rattler; his children, Zebe Rattler, Julie Ann Welch, Kahya Cucumber, Khlloe Cucumber, Seth Tiger, and Xavier Squirrel; one grandchild, Liana Ledford; and two sisters, Brittani Harris and Jessica Harris. 
Zachariah was preceded in death by his mother, Polly Ann Rattler. 
Visitation will be held on Sunday, Oct. 21 from 12 – 2pm Noon at Long House Funeral Home with funeral services to follow at 2pm.  Rev. Jim Park will officiate.  Burial will follow at the Rattler Mountain Cemetery in the Birdtown community.