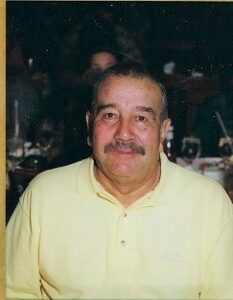 Robert "Squinch" Edward Long, 77, of Cherokee and Stanley, NC passed away Wednesday, Oct. 3, 2018.
He loved his family and loved fishing.  He was a master carpenter for many years and a machinist at Gaston County Dyeing Machine Company.  He was a member of TERO Board for several years.  He loved his Yorkie Bo.
Squinch is survived by his wife of 50 years, Kay Sherrill Long; two children, Laraine Josie Long and Leonard Long (wife Rose); six grandchildren, Samuel Lloyd Owle "Jim Bob", James Edward Owle "Joe Don" (wife Keyonna), Tre Owle, Miranda Ray Long Stamper (husband Rob), Michelle Lynn Long, and Madison Hye Long; nine great grandchildren; brothers, James "Butch" Long (wife Carol), Charles Hornbuckle, David Hornbuckle, Paul Hornbuckle (wife Mary); sisters, Glenda Crowe (husband Mark), Rosie Hornbuckle, Gaynelle Saturday, and Sherry Hornbuckle; also surviving are many nieces, nephews, and cousins in Cherokee and Robbinsville.
Squinch was preceded in death by his parents, Ed Anderson and Laura Long Hornbuckle; one brother, Glenn Long; and two sisters, Marilyn "Sis" Crowe and Danita Chiltoskie.
Funeral services were held on Saturday, Oct. 6 at the Rock Springs Baptist Church. Pastors David McClure and Scott Chickalelee officiated.  Burial followed at the Long Cemetery on Bigwitch.  Pallbearers were Samuel Lloyd Owle "Jim Bob", James Edward Owle "Joe Don", Tre Owle, Rob Stamper, Jim Owle, and Dave Stamper.
Long House Funeral Home assisted the Long family.