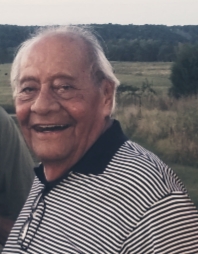 Larkin Fourkiller, 78, of Franklin, passed away Sept. 29, 2018, battling cancer.
He was born in Tahlequah, Okla., the son of Judge Fourkiller and Daisy England Fourkiller.
In addition to his parents, he was predeceased by his brothers, Billy Fourkiller, Commodore (Red) Fourkiller, and his sisters Florence Soap, JoAnn Maclamore, Jon-Ann Wolf, and Marie Fourkiller Wilson, and a daughter Tonya.
He is survived by two sons, Larkin and Shawn, and daughter Sherry of Kokomo, Ind., and Paislee Fourkiller-Raby of Cherokee, 13 grandchildren, and three great grandchildren.
Larkin, a full-blooded Western Cherokee, was taken from the home around age 8 and placed into Winedot boarding school and later returned to graduate from Stilwell High School, Stilwell, Okla.
After school he pursued masonry and moved from Okla., to Kokomo, Ind. He continued to use his masonry skills throughout his lifetime.
In 1974, he moved to Cherokee and contracted for, and bricked, the first 200 native American government homes built on the Qualla Boundary.
Larkin was well known in the five western North Carolina counties.  He was a fluent speaker and taught the Cherokee language in local schools.  Larkin enjoyed playing golf and watching Oklahoma University football, and also making fine jewelry.
He loved this area for its mountains and beauty and enjoyed sitting on the back porch of his cabin in the Cat Creek area overlooking his pond for the last 22 years.  His charisma allowed him to communicate with people and also wildlife.  Larkin's ability to make you feel special was a knack that served him well. He was also a spiritual man who believed in eternal life.
Upon Larkin's request, his remains are being donated to MedCure, a company who will study his body to help understand the native-American anatomy.
A celebration of his life will be held Saturday, Oct. 6 from 5 -6pm on the Oconaluftee Island Park in downtown Cherokee. All friends and relatives are invited. Condolences can be sent to four.killer4@gmail.com.
Larkin did not want a formal funeral. He looked at the word funeral and pronounced it "FUN-u-all."  (I had FUN you all.)