By SCOTT MCKIE B.P.
ONE FEATHER STAFF
A project to aid those in need of immediate help from mental health or addiction issues will begin soon thanks to a funding approval of up to $31 million from Tribal Council.  In a 9-2 vote during Budget Council on Tuesday, July 10, Council approved Res. No. 263 (2018), submitted by the Cherokee Indian Hospital Authority, which covers the cost "for the remodel of the former Cherokee Indian Hospital including the construction of the Crisis Stabilization Unit.  The debt shall be paid from the annual interest earned by the Debt Service Sinking Fund".
According to Res. No. 263, "…the greatest current threat to the health and well-being of the Tribe has become the opioid and illicit drug epidemic, causing widespread trauma and grief, leading to criminal justice involvement, family disruption, overdose and death…approximately 430 cases present to the emergency department annually in need of detox or inpatient psychiatric services which are often not available through the state system…"
Part of the Hospital's Phase II Renovation, the facility will include 18 beds, most of which will be dedicated to substance abuse patients with the remaining for high acuity patients.  Previously, in October 2016, Council approved $1.7 million for the design of the project.
"Our people have long taken care of one another and our success and survival is because we are the best at finding solutions which work for our community," said Principal Chief Richard G. Sneed in a statement to the One Feather following the funding approval.  "I believe the Crisis Stabilization Unit is another example of our community commitment to our families and our people. There has been controversy about the project and the cost associated, but I want to state that there is no cost too great to save lives. This investment provides an opportunity for our community to heal and recover from the trauma of substance abuse. I recognize that no one solution works for everyone, but it is my hope that those who are successful because of this program can serve as an example for others in recovery,"
Casey Cooper, Cherokee Indian Hospital chief executive officer, said in a statement to the One Feather following the vote, "We are fortunate in this community to have elected officials who are committed to addressing this current epidemic of addiction disorders and who are steadfast in their dedication to improving the health and well-being of the Tribe."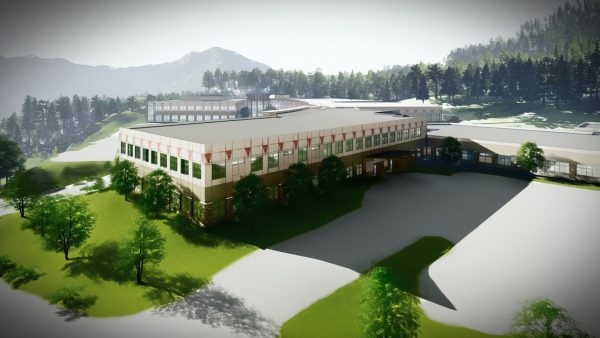 During discussion on the resolution on Tuesday, Chief Sneed noted, "There's been a lot of discussion about the cost of the project and the fact that we're talking about a Crisis Stabilization Unit that is 16 to 18 beds, but the project itself actually brings under one roof all of Behavioral Health, Mental Health, HR, IT, as well as the Crisis Stabilization Unit."
He said there will be opportunities for revenue in the project as well through the leasing of space to the Indian Health Service as well as possibly serving non-Indians.  "In the event that we had empty beds, we could actually take in patients that were non-enrolled and bill Medicaid or their insurance."
Wolftown Rep. Jeremy Wilson said, "One of the things that we've talked about with this project is the price tag attached to it, and it seems to be the elephant in the room with the whole situation.  However, this tribal government altogether has been on its soap box for a long time about addressing the needs for the opioid crisis and mental illness issues.  These are issues that are very real, and they affect every single family on this Qualla Boundary and they affect every community."
Big Cove Rep. Richard French said that currently people with crisis situations end up in the emergency room at Cherokee Indian Hospital which can cause problems.  "We have to take into consideration the welfare of our employees up there and our people that are in the emergency room when they bring someone in that is on opioids and stuff and how they act.  It's taking up space up there when they have to put them into one of the emergency rooms up there.  And, then people with the Tribe who go up there for an emergency are having to wait or be sent somewhere else because we have these rooms tied up with these people."
Birdtown Rep. Albert Rose questioned the price tag on the project.  "I support this project, but we spent $1.7 million on design.  Asheville just opened up a 16 room unit for $1 million.  So, we spent more on design than they spent on their building.  When I passed this and told them to proceed, I didn't vote to proceed for office space.  It was for beds; that's what I wanted and that's what I thought we were going to get.  That's the only problem I have with this.  If you want office space, then you need to take it out of your budget and separate the two projects."
Cooper spoke to the amount in the Debt Service Sinking Fund.  "The current Debt Service Sinking Fund is around $170 million, as we understand, and it's forecasted, at the current rate, to grow to over $400 million over the next 10 years…the interest alone on the Debt Service Sinking Fund is estimated to be north of $11 million a year.  So, we felt like it was responsible for us to bring you a project and lay out a path of how we can finance this project in a way that is affordable."
He said the construction cost per square foot on the project is not overly costly.  "The total cost per square foot for this building is somewhere around $450/square foot which is completely consistent with industry prices, and it is lower than the cost per square foot for which we built the new hospital.  And, it's also consistent with the cost per square foot of all of the large capital projects that the Tribe's done over the last five years."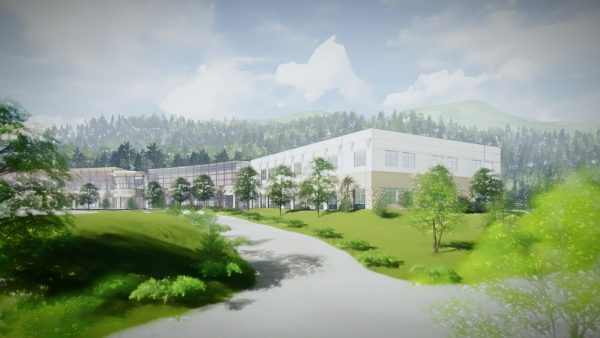 Vice Chief Alan B. Ensley, who hosted a recent Town Hall meeting to discuss substance abuse issues, noted, "I never thought this Tribe would see an epidemic greater than the diabetes epidemic, but it seems like we lose someone every other week to the drug epidemic.  We'll be able to build the project for $31 million and hopefully be able to pay for it using just the interest off of one of our accounts."
He added, "I think Casey and his staff need to be commended for standing for what they believe in.  Our communities are demanding that we do something to help these problems."
Painttown Rep. Lisa Taylor supported the funding, "I agree that we need this facility.  I think everyone around this horseshoe agrees that we need to do something about the epidemic.  I know people I've talked to have a problem with the price tag on the facility.  I know we can't put a price tag on the lives of our people."
Following the vote, Painttown Rep. Tommye Saunooke, who voted against the measure along with Cherokee Co. – Snowbird Rep. Bucky Brown, noted, "I still need to see more numbers.  I think the cost is astronomical.  I think we could do it for less."
Birdtown Rep. Boyd Owle was absent for the vote.
In addition to funding the Crisis Stabilization Unit, Res. No. 263 also funds $100,000 that will "be appropriated for the evaluation and planning of a comprehensive continuum of long-term care services for tribal elders, including master planning for a new Skilled Nursing Facility…"