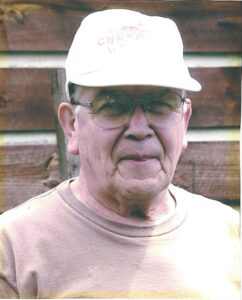 Henry Wyman Huskey, 82, of Cherokee, passed away Thursday, April 26, 2018 following an extended illness.
He was a business owner and hard worker of Huskey Rentals.
Henry was preceded in death by his parents, Bruce and Birdie Huskey; brothers, Mickey Huskey, Stanley Huskey; and a grandson, Brandon Cunningham.
Henry is survived by his daughter, Alita Cunningham (husband Harley); one son, Eddie Huskey of Cherokee; five grandchildren; two great grandchildren; one brother, Robert Huskey; three sisters, Laverne Land (husband Wayne), Loretta Crowe (husband Sylvester), and Arlene Huskey Cochran (husband Fred); and several nieces and nephews also survive.
Visitation will be held on Saturday, April 28 from 12 – 2pm at the Long House Funeral Home with funeral services to follow at 2pm.  Pastor Timothy James will officiate.  Burial will follow in the Huskey Family Cemetery in the Yellow Hill Community.  Pallbearers will be among family and friends.