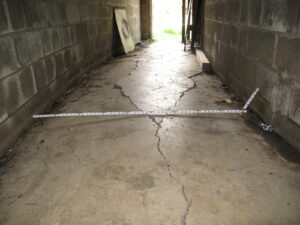 Great Smoky Mountains National Park officials announced that the Clingmans Dome Observation Tower will be closed beginning Wednesday, Aug. 23 through the remainder of the 2017 season to complete rehabilitation work thanks to funding received from a Partners in Preservation (PIP) grant. The $ 250,000 grant was awarded last summer to the Friends of the Smokies on behalf of the park after being one of the top nine, most voted for parks in the Partners in Preservation: National Parks Campaign in 2016.
Straddling the North Carolina and Tennessee state line at 6,643 feet, the tower is a prominent landmark and destination as the highest point in the park. The rehabilitation work will consist of repairing the worst deteriorated areas on the concrete columns and walls, stabilizing support walls at the base of the ramp, and repointing some stone masonry. To accomplish this work in a timely manner and for the safety of our visitors the tower will be closed for the duration of the project.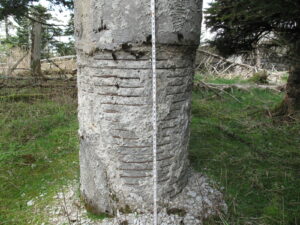 While visitors will not be able to climb the tower for views out over the surrounding tree tops, the Clingmans Dome parking overlook will be open and offers outstanding mountain top views.  The visitor contact station and store, the trail up to the tower, and all access to the trailheads in the vicinity will remain open. Visitors should expect some construction traffic in the vicinity of the contact station and along the trail.
The observation tower is a precedent-setting design of the National Park Service's Mission 66 program, which transformed park planning, management, and architecture and fundamentally altered the visitor experience in national parks. Since 1959, millions of visitors have climbed the tower, where they can see distances of up to 100 miles over the surrounding mountains and valleys. Some minimal preservation work today on the tower will ensure that visitors continue to experience this unique structure spiraling up from the highest point in the park.
Info: https://www.nps.gov/grsm/planyourvisit/clingmansdome.htm
– NPS