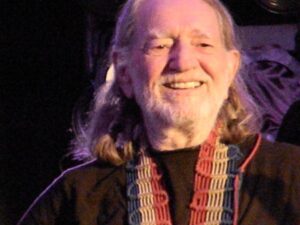 Willie Nelson and Family are returning to Harrah's Cherokee Casino Resort Event Center  on Friday, Oct. 13 at 9pm.  Tickets go on sale on Friday, July 21.  Visit https://harrahs.cherokee.resort.event.center.box-officetickets.com/Events/Country-and-Folk-Tickets/Willie-Nelson/2403128 or call 1-800-745-3000.
Willie Nelson is one of the most successful and iconic country music singer-songwriters in American history, releasing 68 studio albums and 10 live albums in addition to countless soundtracks and compilation albums. He has sold more than 40 million albums in the U.S. alone.
He wrote his first song at the age of seven and joined his first band at ten, playing concerts as a lead singer and guitar player while still in high school. He spent the '50s and '60s writing songs for established acts such as Ray Price and Patsy Cline, as well as releasing a string of albums on Liberty and RCA beginning with his debut "…And Then I Wrote" in 1962. In 1973, he signed to Atlantic Records and released "Shotgun Willie," which veered into outlaw country, a stark contrast from the mainstream Nashville sound and clean-cut country artists of the era. 1975's "Red Headed Stranger" and 1978's "Stardust" followed on Columbia Records, both garnering commercial and critical success. The '80s saw the release of No. 1 albums "Honeysuckle Rose," "Somewhere Over The Rainbow," "Always on My Mind," and "The Promiseland." In the 80s Nelson also teamed up with Johnny Cash, Waylon Jennings, and Kris Kristofferson in the country supergroup, The Highwaymen, touring and releasing three studio albums between 1985 and 1995. Nelson continues to release a new album almost every year and delight ticket buyers in live shows to this day.
– Harrah's Cherokee