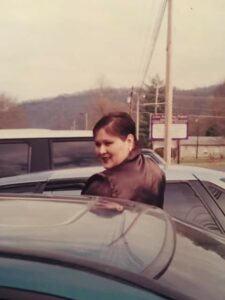 Tammi Anna Pete, 42, of Cherokee, passed away unexpectedly Wednesday, Dec. 28, 2016 at the Cherokee Indian Hospital.
She was born in Provo, Utah on March 27, 1974.  She was a homemaker and a member of the Church of Jesus Christ of Latter Day Saints.
Tammi is survived by her parents, Clell Pete and Nancy Hornbuckle; her step-father, Mike Driver; three sons, Devon Cucumber, Chad Cucumber, and Nickolas Cucumber; three brothers, Cal "Joe" Pete, Manus Pete, and Waylon Long; three sisters, Amy Ochoa, Libbi Ensley, and Tammy Cucumber; 17 nieces and nephews; special friends, Jim Long, Jeffrey Long, John Bustos, Charles Bustos, Devan Price, Kiah West, Nick Squirrell, and many other friends and family.
Funeral services will be held on Saturday, Dec. 31 at 12pm at the Church of Jesus Christ of Latter Day Saints.  Bishop Dan Cutler will officiate.  Burial will follow at the Hornbuckle Cemetery.  Pallbearers will be among friends and family.
Long House Funeral Home is assisting the Pete family.