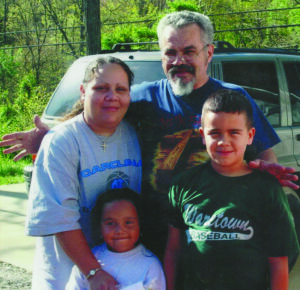 Jerry "Bimbo" Harlan Long, 62, of Cherokee, passed away Saturday, Dec. 3, 2016 in Haywood County.  He was born Jan. 3, 1954 in Cherokee to the late Katherine Long Jumper.
He is survived by his wife, Melissa Owle Long; two children, Jamir Mobley and Jaazaniah Owle; three brothers, Isaac Long and Floyd Long of Cherokee and Harold Long of Murphy; two sisters, Carolyn Mintz of Cherokee and Brenda Christoff of Shreveport, La.
In addition to his mother, Jerry was preceded in death by one brother, James Long; and one sister, Blanda Smith.
Graveside services will be held on Friday, Dec. 9 at the Drama Cemetery.  Richard Sneed will officiate.
Long House Funeral Home is assisting the Long family.