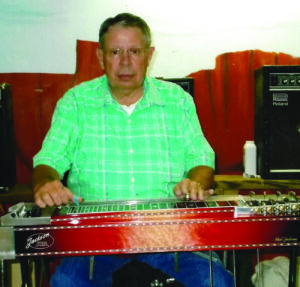 James "JD" Raby, 64, of Whittier, passed away Saturday, Nov. 5, 2016.  He was born Nov. 30, 1951 in Jackson County to the late Ted Raby and Cora Evelyn Queen Raby.
JD is survived by his wife, Linda S. Raby; one daughter, Michelle Raby (Shane Davis); one son, James A. Raby and wife Paislee; grandchildren, Jacob George, Michael George, Jordan Davis, Dante Davis, Adrian Davis, Cecelia Davis, Davan Fourkiller Raby, Malakai Fourkiller Raby, Maria Fourkiller Raby, Izzy Fourkiller Raby, Daisee Fourkiller Raby, Austin Fourkiller Raby, and Lloyd Mitchell; great grandchildren, Evalynn George and Otis George; brothers, Donald, Roger, Jerry, and Robert Raby; sisters, Lottie Beck, Loraine Beck, Opal Johnson, Linda Hughes, Ruth Ammons, Janie Waldroup, and Brenda Jones; and special friends, J.L. Satterfield and Tom Parker.
In addition to his parents, JD was preceded in death by brothers, John, Thomas "Tink", and Buford Raby.
Visitation will be held on Tuesday, Nov. 8 from 12-2 pm at the Cherokee Bible Church with funeral services to follow at 2pm.  Pastors Randy Miller and Eddie Stillwell will officiate.  Burial will follow at the Bethel Cemetery.  Pallbearers will be Scott Raby, Wes Raby, Jeff Raby, Rodney Raby, Jimmy Ammons, and Keith Ammons.