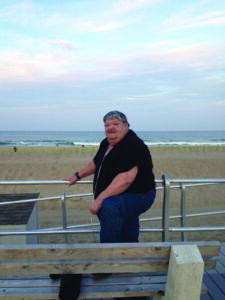 Thomas "Tom" Edward Beck 70, better known as "Poppy" passed away at home on Aug. 23, 2016.   Poppy was born and raised in Cherokee. During his life, he worked for the CAP Program, BDO, Cherokee Boys Club, was an assistant director of Save the Children Federation, and he was a member of the local JayCee's.
Poppy was an entrepreneur who owned several businesses including Sequoyah's Shades –n- Things and Poppy's Little Knife Store currently located in Maggie Valley.  He was preceded in death by his parents John Quentin Beck, an enrolled member of the Cherokee Tribe, Dorothy Darden Beck, a full-blood member of the Chitimacha Tribe of Louisiana, and brother, John Lester Beck.  Poppy is survived by his sister, Betty Beck Frady; wife, Roseanna Beck; their four children, Thomas Jr., Kimlyn, Michelle, Kitsie; and eight grandchildren, Christian, Brantly, Travis, Brian Patrick, Daniel, Lyndsey, Lonnie Jr., Ian; and a nephew, Robert "Bob" Frady. In addition to his grandchildren, many other young people were adopted into Poppy's heart and became his grandchildren in spirit.
Services will be held on Friday, Aug. 26 at the Shoal Creek Baptist Church located at 184 Shoal Creek Church Loop in Whittier. The family will receive friends and family between the hours of 1-2pm with services following at 2pm.
Long House Funeral Home assisted the Beck family.