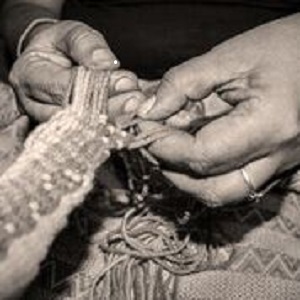 Mildred Lucille "Sue" Lossiah Bradley, 61, of Cherokee passed away Sunday, Aug. 14, 2016 at the Memorial Mission Hospital in Asheville.
Mildred was born in Cherokee on April 21, 1955 to Edna Smith Lossiah and the late Abel Lossiah.  She was a traditional artist and a member of the Yellow Hill Baptist Church.
In addition to her mother, she is survived by three daughters, Veronica Bradley, Nakesha Bradley, and Aimee Teesatuskie; two sons, Joshua Bradley and Richard Teesatuskie; four grandchildren, Derrick Taylor, Damon Taylor, Anela Hornbuckle, and Cheyanne Hornbuckle; four  great grandchildren, Zaynon Taylor, Jacoby Taylor, Aniah Taylor, and Kylan Taylor; one sister, Linda Lossiah Welch; Aunts, Ruby Dobbins, Lucille Winchester, and Ethel Cunningham; three nieces, Jolynn Welch, Michale Welch, and Alexandria Arreaga; three nephews, Michael Welch, Brandon Welch, and Juan Diaz; and 12 great nieces and nephews also survive.
In addition to her father, Mildred was preceded in death by one brother, Charles Calvin Lossiah.
Visitation will be held on Wednesday, Aug. 17 at the Yellowhill Baptist Church beginning at 5pm where the body will remain until the hour of service on Thursday, Aug. 18 at 1pm.  Pastors James "Bo" Parris and Roland Whitaker will officiate.  Burial will follow at the Yellow Hill Cemetery.  Pallbearers will be Derrick Taylor, Damon Taylor, Michael Welch, Brandon Welch, A.J. Welch, and Richard Teesatuskie.