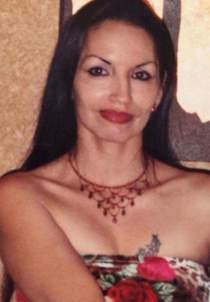 Althia Ann Lossie, 51, of  the Wolftown Communtiy passed away on Monday, Aug. 8, 2016.  Althia was the daughter of the late Mary Katherine Lossie.
Althia is survived by her children, Adrianne Ramirez (husband Jesse), Jewel Staton (husband Demakus), Johanna Petrilli (husband AJ Ledford), Tsali "SaSa" Petrilli, Athena Sadongei, Zia Sadongei, Seven Sadongei, Yay Sadongei and Coon Sadongei; six grandchildren, Julissa Staton, DJ Staton, Mariah Staton, Andreas  Ramirez, Alessandra Ramirez, Lightning Bradley and one grandchild on the way; four brothers, Phillip Armachain, Deweese "Bugg" Armachain, Lance Lossie, and Kimmy Lossie; two sisters, Albirda Armachain and Mary Wolfe. Althia also leaves behind 13 nieces and nephews.
Althia is preceded in death by one daughter, Heaven Lee Sadongei.
Funeral services were held on Friday, Aug. 12 at Wrights Creek Baptist Church.  Burial followed at the Hayes Lossie Cemetery.  Pallbearers were Tsali Petrilli, Yay Sadongei, Jesse Ramirez, AJ Ledford, Seven Sadongei, Coon Sadongei and Demakus Staton. Pastor Eddie Sherrill officated.
Long House Funeral Home assisted the family.