The Cherokee Indian Police Department (CIPD), United States Federal Probation Office, and the Jackson Co. Sheriff Department, are trying to locate Shane Louis Walkingstick.
CIPD obtained a warrant for Walkingstick on Feb. 14 for
Failing to Register as a Sex Offender after his release from prison.
Although Walkingstick has been a registered Sex Offender in Cherokee since March 25, 2008, the warrant was issued for his non-complience of the EBCI Sex Offender registration laws.
The US Federal Probation Office has active warrants for Walkingstick for failure to comply with release orders, and the Jackson County Sheriff's Office has active felony warrants on Walkingstick for Breaking and Entering.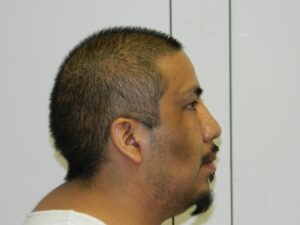 Walkingstick was last seen in Cherokee on March 30 in the area of Wrights Creek Rd. and Tooni Branch.  
If you have seen Walkingstick or know of his whereabouts, please contact: CIPD Detective Jeffery S. Girty 359-6607, Public Safety Dispatch 497-4131, or call 911.
– CIPD