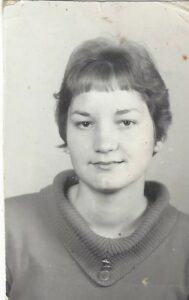 Rachel Ann Lambert Hornbuckle, 74, of Cherokee, went home to be with the Lord, Wednesday Jan. 27, 2016.  A lifelong resident of Cherokee, she was the daughter of the late Louise Gay Goforth Lambert and Joseph Gaston Lambert Sr.
Rachel was a loving mother and grandmother.  She enjoyed gardening, hunting mushrooms, bird watching, and being with her family.  She also loved her many pets.
She was preceded in death by a sister, Pauline Lambert Owle and brother, Raymond Lambert.
She is survived by three brothers, George Lambert and wife Peggy of Cherokee, Joseph Lambert Jr. and wife Alice of Cherokee, and Samuel Lambert of Cherokee; two sisters, Mary Collins of Old Fort and Nellie Lambert of Cherokee; two sons, Mingo Hornbuckle and companion Renee of Cherokee, Buddy Hornbuckle and companion Terry of Cherokee; one daughter, Stacey Hornbuckle Harsh and husband Chris of Cherokee; eight grandchildren, Shawntee, Adrian, Hali, Ajai, Chayton, Darius, Avi, and Uriah; and four great grandchildren.
Rachel will be placed at the Bethabara Baptist Church Friday evening from 3-5pm for a visitation with a funeral service to start at 5pm officiated by Pastor Noah Crowe of Robbinsville First Baptist.  There be no other services to follow.
In lieu of flowers, please donate to the PAWS no kill shelter in Bryson City.