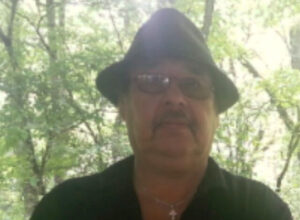 Thomas Andrew Littlejohn, 53, of the Wolftown community, passed away on Thursday, Jan. 21, 2016.
Thomas is survived by his parents, Jim and Ollie Bigwitch; sister Mary Wolf (husband Jonah) and Joyce Taylor (husband Robert); nieces Ginger Cucumber, Shannon Littlejohn and Sharon Taylor; and nephews,  Matthew, Curtis and Phillip Littlejohn, Blaine Wolfe.
A visitation will be held on Monday, Jan. 25 at the Pentecostal Church (located on Long Branch Rd) from 4pm-12am (midnight).  The funeral service will be held on Tuesday, Jan. 26 at 11am. Burial will follow in the family cemetery.  Pall Bearers will be among family and friends.