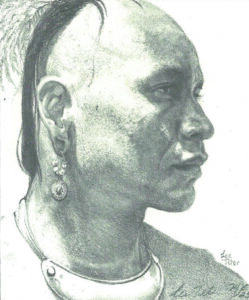 Kent Elliot Cucumber, 54, of Cherokee, passed away on Thursday, Jan. 21, 2016 at the Cherokee Indian Hospital.
Kent is the son of Alfred Cucumber and Eleanor M. Bird of Cherokee.
Along with his parents, Kent is survived by his children, Noah Cucumber and Kasey Medford; brother, Aaron Allen Cucumber (son Rodger McCoy); sisters, Carol Cucumber (husband Harvey Smith) and Milly Cucumber; one grandchild; nieces Victoria "LaDawn" Cucumber, Martha Wilson, Arianne Cucumber, Karina Ramirez and Christina Lee Cucumber; nephews, Kenny Wilson Jr., Hugo Ramirez, Derrick Cucumber and Christopher Cucumber; grand-nephews, Dominick "Little Bear" Wilson, Josiah Quisosa, Rain Quisosa and Saith St.Christopher David "Say-Say" Cucumber.
Kent is preceded in death by grandmother, Emmaline Cucumber and one sister, Karen Cucumber.
A visitation will be held on Monday, Jan. 25 at Yellowhill Baptist Church from 4pm-12am(midnight) with the funeral service following on Tuesday, Jan. 26 at 1pm.  An immediate burial will follow at the Cucumber Family Cemetery with Pall Bearers being Kenny Cucumber, Harvey Smith, Christopher Cucumber, Will Harris, Noah Cucumber, JD Crowe, Derrick Cucumber and Hawk Brown.