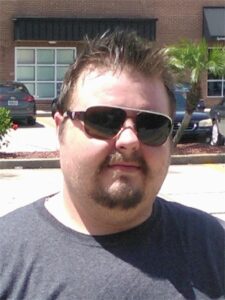 Andrew Scott Tranbarger, 24, of Sarasota, Fla. passed suddenly at home. "Andy", as he was known by family and friends, was employed at the Beach Club on Siesta Key and was studying computer programming at Sarasota County Technical Institute. Born in Muncie, Ind., Andrew also lived for a time near Cherokee. He considered all three states, Indiana, North Carolina and Florida as "home".
Andrew is survived by his mother, Jane Tranbarger; grandparents, Glen and Marilyn Tranbarger; and uncle, David Tranbarger, all of Sarasota. Andrew's family also includes Barbara Adams of Sarasota and Casey Wright of Seattle, Wash.
Funeral arrangements were made by Gendron Funeral & Cremation Services of Sarasota.