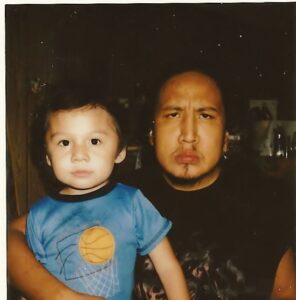 Nickyjack David Walkingstick, 29, of Cherokee passed away Tuesday, Oct. 27, 2015 at Harris Regional Hospital in Sylva with his family by his side.
He was born June 24, 1986 in Cherokee to Daniel Walkingstick and the late Roberta George Walkingstick.
Nickyjack made his way through life by being self-employed as a Native American Dancer entertaining and educating tourists who stopped by to watch him dance.
He was loved by Russell and Bobbi George (Mom and Dad); Vickie Jones (Mom); and T.J. (brother).
In addition to his father, Nickyjack is survived by his beloved companion, Grace George; one son, Julius Pierce Walkingstick "Little Man" who was his pride and joy; three brothers, Shane, Adam, and Will Walkingstick; one sister, Carla Ongeequay; aunts, Emily West and Eloise Maney; and close friends, Vincent Taylor and John Taylor.
In addition to his mother, he was preceded in death by one brother, Daniel "Dino" Walkingstick.
Funeral Services will be held on Friday, Oct. 30 at 1 pm at Long House Funeral Home Chapel with Rev. Dan Conseen officiating.  Burial will follow at the Walkingstick family cemetery on Tooni Branch.
Long House Funeral Home is assisting the Walkingstick family.