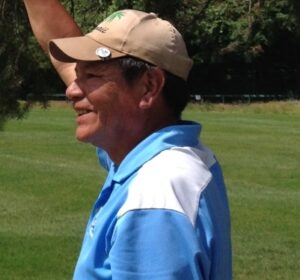 Donald Edward Maney, 63, of Cherokee, passed away on Wednesday, Oct. 7, 2015 at his residence. Don is the son of John Henry Maney and the late Mary Louise Bigmeat Maney. During his adulthood, Don also formed a relationship with his natural father David "Pinhead"Kalonaheskie(living).  Don was fortunate to grow up being a part of three families:  the Maney's, the Jackson's and the Kalonaheskie's. Donald recently retired from the Cherokee Boys Club on Aug. 13.
Donald is survived by his two children, Stephanie Maney Tushka and husband Will of Cherokee, and Donny Maney and girlfriend Stephanie Fernando of Lawrence, Kan.; three grandchildren, Alannah Tushka, Kevonna Tushka and Nashoba Tushka; brothers, Kenneth Maney, William Henry Maney and David Kalonaheskie; sisters, Johnnie Ruth Maney, Nancy Maney, Charla Crowe, Mollie Grant, Kathryn Kalonaheskie and Poochie Kalonaheskie; special family members, Sheila Arch, Paulette Smart, Annette Jackson, Jennifer Jackson, Lou Jackson, Kim Jackson and Pat Brown, along with many other special friends, family, nieces and nephews.
Donald is preceded in death by brother, Ronnell Maney.
The funeral service was held on Sunday, Oct. 11 at Rocksprings Baptist Church.  Pastor Foreman Bradley officiated.