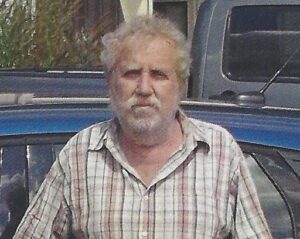 Charles Ervin Buchanan, 66, of Cherokee, passed away on Tuesday, Oct. 6, 2015.  Charles is the son of the late Robert Buchanan and Bertha Watty. Charles worked in the restaurant business for 30 years as well as the commerce/trade industry (Merchant Marine). He was of the Baptist faith and was a special gifted man that loved the Lord, animals and people less fortunate than him. He had a lot of challenges in his life that he managed to overcome. Charles has a complete, full life and is now with his Lord.
Charles is survived by one sister, Hollis Bird of Waynesville, and several nieces and nephews.
Charles is preceded in death by two brothers, Omer Buchanan Sr. and Carroll Buchanan.
A funeral service was held at Long House Funeral Home on Friday, Oct. 9.  Music for the service was provided by Sherry Ingle of Cornerstone Fellowship Church (Balsam) and burial was at the Birdtown Cemetery.  Rev. David A. Williams and Rev. Shane Powell officiated.
Long House Funeral Home assisted the family with arrangements.