The Eastern Band of Cherokee Indians will present a reading on Tuesday, Aug. 25 at 7pm of "Sliver of a Full Moon", the powerful play by Cherokee Nation citizen and playwright Mary Kathryn Nagle.  "Sliver of a Full Moon" has been presented at theaters in New York, New Mexico, Oklahoma, and Connecticut as well as at the United Nations and the United States Capitol.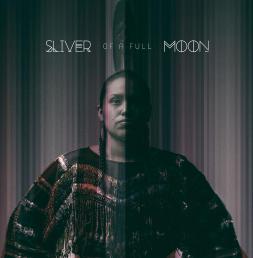 "Sliver of a Full Moon" is being staged at the Chief Joyce Dugan Cultural Arts Center for the first time ever to pay tribute to the incredible progress inherent in the partial restoration of Native nations' jurisdiction to prosecute those who commit crimes against Native women on tribal lands in the 2013 re-authorization of the Violence Against Women Act ("VAWA").  The performance will demonstrate how effective organizing at the grassroots and national levels addressing how the legal framework, where Native nations have been stripped of their inherent jurisdiction, leaves Native women unprotected and disenfranchised.  As a result of these legal inequalities, Native women suffer rates of domestic violence and sexual assault higher than any other class of American citizens.  In a unique event that combines law and art, this event will bring together tribal leadership and our community so that we can appreciate how the law was reformed to remedy to this injustice for Indian Country and ourselves.
"We are honored to host this incredible play at the Joyce Dugan Cultural Arts Center and welcome our Cherokee leaders and relatives," said Tribal Council Chairwoman Terri Henry.
"Sliver of a Full Moon" is the story of a movement to restore safety and access to justice to American Indian and Alaska Native women in the United States.  On March 7, 2013, President Obama signed VAWA into law.
The majority of the perpetrators of violence against Native women are non-Native.  Yet, for almost four decades, federal law has stripped Indian nations of their inherent authority to protect their own women, children, and communities from such violence.
VAWA 2013 is a step in the right direction, but in the words of survivor Lisa Brunner, it is only "a sliver of a full moon of what's needed to really protect us."  Legal barriers remain.
The cast of "Sliver of a Full Moon" features three courageous Native women who stepped forward to publicly share their stories of abuse by non-Indians and counter staunch opponents to the tribal provisions.
This performance of Sliver of a Full Moon is an event of the 2015 Tri-Council hosted by the Eastern Band of Cherokee Indians.  This is event is also sponsored by the E.B.C.I. Domestic Violence Program and Ernestine Walkingstick Shelter.
Info: www.sliverofafullmoon.org.
– EBCI