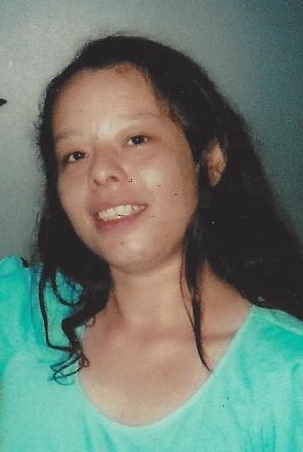 Linda Marie Armachain, 35, of Cherokee, passed away Thursday, Aug. 13, 2015 at Memorial Mission Hospital in Asheville.
Linda is survived by her parents, Jeff Blackfox and Minda Armachain; two sons, Dylan Wachacha and Ethan Armachain, both of Cherokee; one brother, Steve Bird of Cherokee; three sisters, Roberta Bird, Kristan Blackfox, and Cassandra Blackfox, all of Cherokee; also surviving  is a "best all around" uncle Bud of Cherokee; special neice, Shaelynn Postoak of Cherokee; and her significant other Mondo Bird of Cherokee.
Visitation will be held starting at 4pm on Sunday, Aug. 16 at the Pentacostal Holiness Church in Cherokee with Linda remaining until the service hour on Monday, Aug. 17at 3pm with Rev. Tim Melton and Rev. Greg Morgan officiating.   Burial will follow the funeral service at the Armachain Cemetery on Swimmer Branch Road in Cherokee.