John Scott Arch, 46, of Cherokee, passed away unexpectedly on Monday, Jan. 12, 2015. Born in Chicago, Ill. and a lifelong resident of Cherokee, he was the son of Dolores Arch of Whittier and the late Ronald Arch. He was a graduate of Western Carolina University and employed in the family business. He will be sorely missed.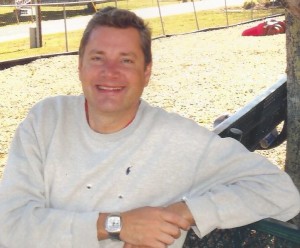 He is survived by his brother, Steve Arch and wife Cindy of Whittier; sister, Susan Kinsland and husband Randy of Whittier; wife, Tara Arch of Bryson City; two sons, Ronald and Henry Arch of Bryson City; two nieces, Jordan and Natalie Dillard of Whittier;  and one nephew, Christopher Arch of Whittier.
Funeral mass will be held at 11am on Saturday, Jan. 17 at Our Lady of Guadalupe Catholic Church in Cherokee with Father James Cahill and Father Peter Shaw officiating.
The family will receive friends from 6-8pm on Friday, Jan. 16 at Crisp Funeral Home.
Online condolences are available at www.crispfuneralhome.org.