James Ronald "Jim" Smith, 75, died on Saturday, Jan. 10 with his children by his side at his Billings, Mont. home following many years of battling kidney cancer.
Jim leaves behind his son, Jeff Smith (Judy Unger) of Williston, ND; grandson Nate Smith of Billings; daughter, Jennifer Smith of Billings, and cousin Jean Holt and her children Mike, Mark, and Norma Jean of Cherokee.  He also leaves behind his beloved pups Lady, Princess, and Peanut who were by his side at all times.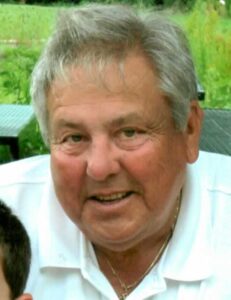 He was preceded in death by his father and mother Clifford and Kate Smith and brothers Mac Smith and Billy Smith.
Jim was born and raised on the Cherokee Indian Reservation in Cherokee, North Carolina and was a proud member of the Eastern Band of Cherokee Indians.  He graduated from Sylva High School and immediately moved to Washington, D.C. to work in the mailroom for Indian Health Service.  There, he met and married Betty "Judy" Marion where they had their son Jeff.  After moving to Phoenix, they went on to Aberdeen where daughter Jennifer was born, and they soon settled and raised their children in Billings, Montana where Jim served as Area Director for the Billings Indian Health Service from the 1970s into the '80's.  He was an avid outdoorsman, spending most weekends with his family camping, fishing, snowmobiling, and riding motorcycles.
Special regards to his dear cousin Jean Holt, former daughter-in-law Pam Milne-Before, friends Arnold and Mary Wachacha, Marvin and Edith Maney, and all of the other wonderful Cherokee people that called him a friend but are too numerous to mention here.
A memorial will be held in Cherokee this summer in Jim's honor.
Arrangements are by Heights Family Funeral Home & Crematory in Billings, Mont. Condolences may be sent to the family at www.heightsfamilyfuneralhome.com through "Our Families."