George Gary Lambert, 61, of Winchester, Va., beloved husband to Kelsa Jones Lambert; father of Punkin Doodle, Sprout and Tbug; and papaw of Natasha and Aspen Chapman, passed peacefully with loved ones nearby, Tuesday, Jan. 6, 2015 in the Winchester Medical Center.
Gary was born May 17, 1953 in Cherokee, son of the late Russell Daniel Lambert and Virginia Mae Ward Lambert.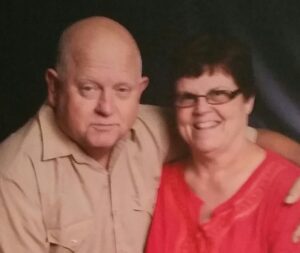 He served 16 years in the U. S. Air Force and was an avid outdoorsman and a member of the Winchester-Frederick County Conservation Club.  Gary was an active Deacon of Boyce Baptist Church.
He is also survived by a brother, Kevin; and a sister, Sharon.
A memorial service will be held at 3pm on Saturday, Jan. 10 at Enders & Shirley Funeral Home Chapel in Berryville, Va. with Rev. Dr. Ben Jenkins officiating. Burial will be held at a later date on the Cherokee Indian Reservation in Cherokee alongside his parents.
The family will receive friends from 1-3pm prior to the service at the funeral home.
Military honors will be provided by the Clarke County Honor Guard.
In lieu of flowers, memorial contributions may be made to the Wounded Warrior Project, P. O. Box 758517, Topeka, KS 66675 or to Disabled American Veterans, PO Box 14301, Cincinnati, OH 45250.
To send condolences online, please visit www.endersandshirley.com.