Maggie Wachacha, 30, of Old Santeetlah Road in Robbinsville, passed away on Thursday, Jan. 1, 2015. She was born in Jackson County on May 10, 1984 and was the daughter of Iggie Wachacha and JC and Jeannie Wachacha, all of Cherokee.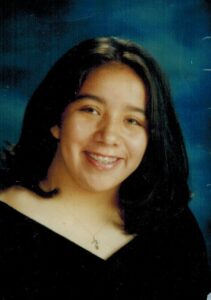 She was named in honor of her great grandmother, the late Maggie Axe Wachacha. She was preceded in death by her maternal grandparents, Pete and Dorothy Johnson; her paternal grandparents, Lucinda Axe Wachacha Reed; her uncle, Bobby Johnson, and her aunt and uncle, Emily Wachacha Reed and Jr. Reed.
Maggie was a 2003 graduate of Cherokee High School. She loved to play horseshoes and was an avid fan of Duke Basketball. Maggie had many, many friends.
In addition to her parents, she is survived by her uncles and their wives, Tony and Kathy Johnson of Robbinsville, and Jack and Gail Johnson of Cherokee; her favorite aunt, Gaynelle Bradley of Cherokee; her uncles Abe "Goat" Wachacha and Mike Wachacha, both of Robbinsville; and her Aunt Ella Bird of Robbinsville. Funeral services will be held at 2pm on Monday, Jan. 5 at Zion Hill Baptist Church. The Reverends Bo Parris and Red Bradley will officiate. Burial will follow at the Wachacha Family Cemetery.
Townson-Smith Funeral Home is in charge of the arrangements.