REVIEWED By KATHY S. DE CANO
ONE FEATHER REVIEWER
Canyon Records is well known for its cadre of Native American artists, having recorded the great Nammy® and Grammy® winner, R. Carlos Nakai, who recently received his tenth Grammy® award. Many other talented Native artists' careers have been launched at Canyon Records, so I was excited to be reviewing yet another of the label's offerings.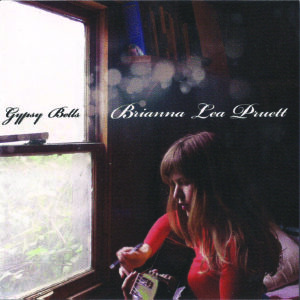 Having released a full length CD in 2010 (The Stars, the Moon, the Owl, the Cougar, and You) and then an EP in 2012 (Keeping You in Mind), Brianna Lea Pruett, a woman of Cherokee and Choctaw heritage who hails from the mountains of northern California, is now part of the Canyon family with her 2013 release of Gypsy Bells.
Pruett's genre can best be described as folk music, though there are hints of blues and country as well. The most prominent instrumentation is comprised of guitar and drums, painted over by the singer's lilting vocals.
Frankly, I was disappointed by the monotony of the twelve tracks. As an avid fan of multiple genres of music and an admirer of Canyon's lineup in general, I expected more. Musically, the offerings were simplistic and repetitive, and the lyrics were rhymed in ways one would almost anticipate in reading them, though this often got lost in the melodies, which seemed to ramble about. Track after track, I found my mind doing the same. I just couldn't get lost in this music, which is the kind of experience I am always looking to have when I listen to a song.
Pruett is also a visual artist, whose artwork can be seen on her Web page, https://briannaleapruett.com/artist-statement/.  She is currently in the process of learning both the Cherokee and the Choctaw languages – no small feat – with the objective of eventually singing in the two. It will be interesting to hear what her music will sound like if she brings that to fruition.