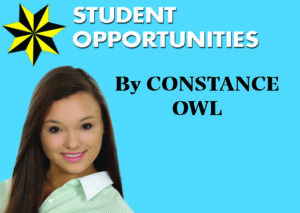 Many students only fully realize the importance of community service when they are filling out their college applications, and by that time it may be a little too late. Some students may wonder why it is so important to college admissions officers, and why is it important to you as a student community member? It's these questions, and some great suggestions for service, that will be the focus of this week's article
Colleges want to get a full perspective of the person you are and not simply know you as a set of test grades, a transcript, a class rank, and a handful of recommendation letters. They want to get a sense of what contributions your admission will make to their institution and student community. The best way to assess this is through your history of community service. An involved, active, and enthusiastic student who contributes in positive ways to others is often equated to how a student will succeed and enhance a university's student body. The time to think about community service is NOT during your senior year; a history of community involvement and outreach to others needs to be well established to carry the full impact of this important aspect of your application. Start getting involved early in your high school year and be creative!
    Many high schools offer students an opportunity to get involved in outreach and service opportunities. Check into clubs and organizations like Interact, Future Business Leaders of America, 4H, Fellowship of Christian Athletes, Student Government, and others that directly impact your community and school. Your community may also enlist volunteers with such events as Special Olympics, Walk for the Cure, American Heart Association, and other events. The most successful community service projects however, are the ones that revolve around a personal interest. Consider developing a service or event customized to something important to you. This added originality and ingenuity will stand out from other students and set you apart from the crowd. I've listed a few ideas below to get you started thinking in the right direction.
1. Design a community garden. If you enjoy playing in the dirt and growing veggies, this can be a fun way to help families and the elderly who enjoy and appreciate fresh produce.
2. Volunteer at your local animal shelter. These organizations rely heavily on volunteers and always need help walking dogs, cleaning cages, and general work around the clinic or care facility.
3. Teach a class at your local senior center in art, exercise, or just visit those patients in greatest need of company. Your time is more valuable than anything to them.
4. Start litter awareness or recycling campaign at your school. Paper, cans, plastics are always great products that you could collect from classrooms and classmates for recycling.
5. Be a personal shopper for the elderly. Seniors often find it difficult to run to the store and pick up needed items. With a lit in hand, your help would be greatly appreciated.
6. Be a school ambassador to welcome new students enrolling in your school. If you've ever been the "new kid" you know how much it would've helped to have a friend on the first day to introduce you and show you around.
7. Begin a tree planting campaign. We can never have enough trees and you'll be doing something that helps the environment and makes the world a more beautiful place. Check with your local Forestry Office for guidance.
8. Organize a beautification project either at school or in your community. Coordinate with a local nursery who might donate plants to help.
9. Organize a fundraising event for your church for a specific church project.  Most churches have ongoing projects that could use your energy to help build interest and funding.
10. Begin a babysitting co-op to help young mothers who need a break. A children's home in your area might also appreciate you organizing a game or recreational event for their youngsters.
     Make certain you document your activities and enlist a school administrator, teacher, or community leader to help advise you on your project. Be mindful about your personal liability, and never assume responsibilities without adult input and supervision if questionable. If you need start up funds, check into local community grants that might be available to assist you in getting started. The WeRNative.com  website has an on-going mini grant application to help with specific projects. The wonderful staff members at WeRNative can assist you in formulating and implementing your project idea.  As many of you may remember, this column is actually my community service project. The staff at WeRNative provided me with a $500 mini-grant to purchase an inexpensive laptop on which I write and submit my weekly column to the Cherokee One Feather. I hope my column has inspired and helped other Native students in their high school careers.