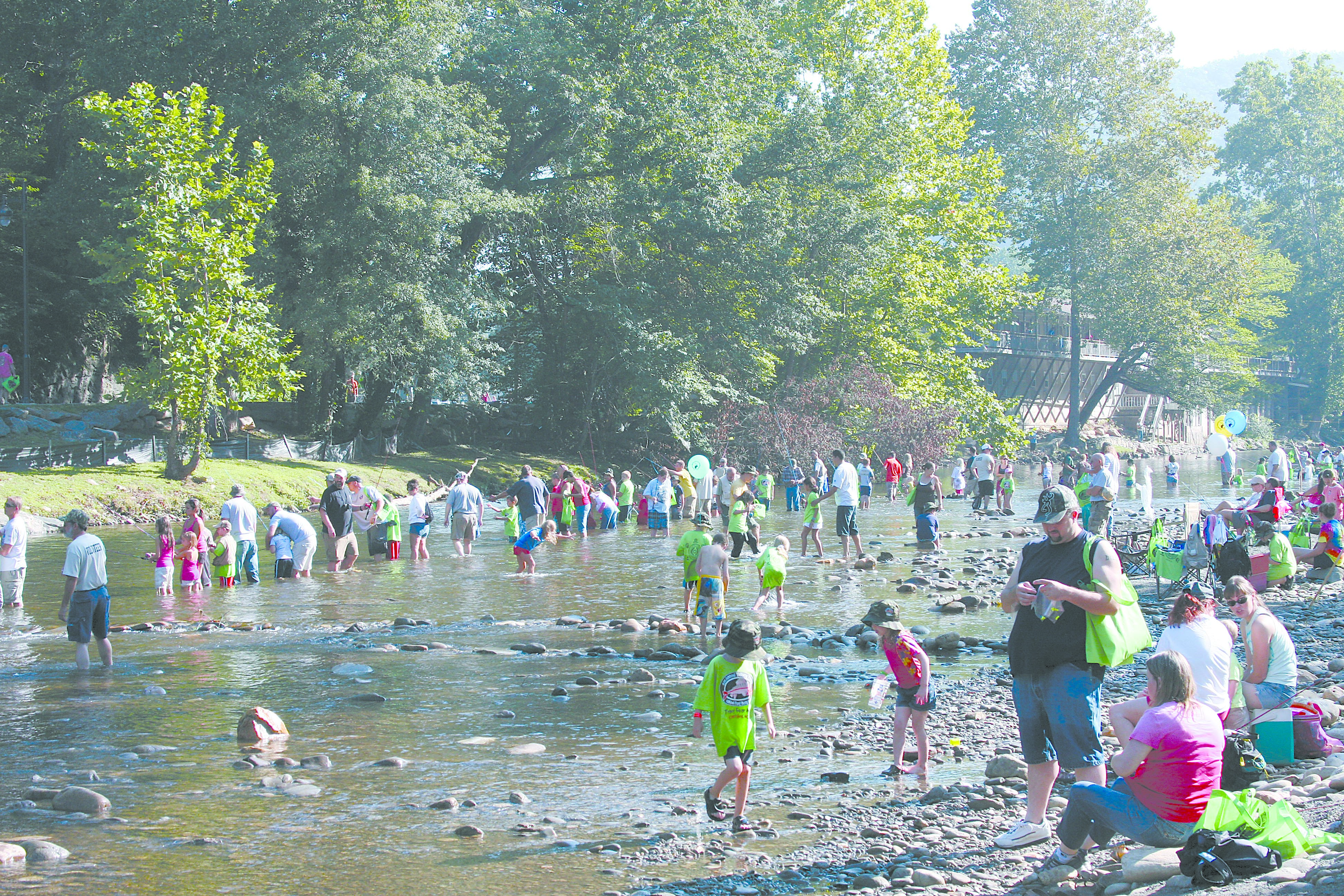 The Eastern Band of Cherokee Indians is hosting the 12th Annual Talking Trees Children's Trout Derby on Saturday, Aug. 3. The annual event takes place at the Oconaluftee River Islands Park.
Children 3-11 years old are invited to participate. Pre-registration begins Friday, Aug. 2 at 10am at the Cherokee Indian Fairgrounds and ends at 6pm with a special prize event and Derby orientation. Also on Friday, there will be traditional music and dance, food, games, zip lines, animal exhibitions, Professional Bull Riders exhibitions, merchant discount coupons and the Madison Hornbuckle Children's Cancer Foundation Cornhole Tournament with a $500 first prize.
Trout Derby fishing begins on Saturday at 8am and ends at noon with awards and prize presentations to follow at 1pm. This event is accessible to children with disabilities.
The Fishing Derby Armband gets a child free admission at Unto These Hills Drama and the Oconaluftee Indian Village when accompanied by an adult, a Cherokee Fun Park free miniature golf with paying adult and special rates for Cherokee Rapids tubing on the river.
Carolina Dockdogs will present a Cherokee Dock Warriors event which begins on Friday at the Cherokee Indian Fairgrounds and takes place through Sunday, Aug. 4 with Outdoor Big Air®, Extreme Vertical™, Speed Retrieve™ & Iron Dog™ events.
To register for the Madison Hornbuckle Children's Cancer Foundation Cornhole tournament, contact Jeremiah Fennessy (843) 909-0847. All boards and bags will be provided. This is a non-sanctioned tournament, but American Cornhole Association rules are followed.
Info: www.Cherokeetroutderby.com or www.dockdogs.com.
– EBCI Public Relations