By SCOTT MCKIE B.P.
ONE FEATHER STAFF
The Cherokee Indian Hospital Pharmacy team is working to decrease wait time for prescriptions and refills to be filled.  They are touting a newly-improved upon mail order program whereby patients can receive all of their refills by mail.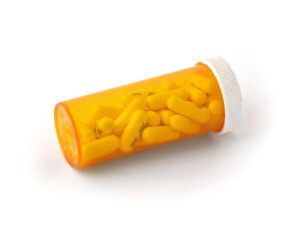 The pharmacy is putting a new emphasis on the mail order program and will no longer accept "walk up and wait" refills with the exception of certain medications deemed critical.
"We believe that the new mail order process will address the community's concerns about wait time, decrease the need to come to the hospital to pick up refills, and improve processing time for new scripts in the pharmacy," commented Casey Cooper, Cherokee Indian Hospital CEO.  "We are constantly looking for ways to improve patient care and delivery of service."
Elizabeth L. Helm, PharmD, BCPS, NCPS, is the chief pharmacist at Cherokee Indian Hospital.  She commented, "The Cherokee Indian Hospital Pharmacy goal is to provide the most effective and safest medication for each patient in the timeliest manner possible and to improve community relations."
Helm related that last year the Pharmacy averaged 17,342 prescriptions a month and filled a total of 208,107.  That figure marks a steady increase over the last six years and the first time that the number has gone over the 200,000 mark.
Helm said to sign up for the mail order program, all someone has to do is speak to a Pharmacy staff member or fill out a quick form located at the Hospital's registration desk.
"Patients with first time medications or prescriptions that have been changed (dose, frequency, etc.) will still have to pick up their medication at the Hospital in order to get proper counseling and to answer any questions that the patient may have, but refills are eligible for mail out (with few exceptions)," Helm noted.  "Once the patient is set up, all they will have to do is call in their refill about seven days before they need it on the automated refill line 497-9163 ext. 6714 and medications will be delivered about five days later."
"Hopefully, getting these prescriptions to the door of the patient will be convenient and increase medication compliance while decreasing wait times for the patients that are actually at the Hospital waiting."
The Pharmacy just added a customer service technician to help with the growing number of calls they receive.