Abe Cope, Jr., 68, of Cherokee and formally of Waynesville, passed away at Memorial Mission Hospital on Dec. 29, 2012 following a extended illness.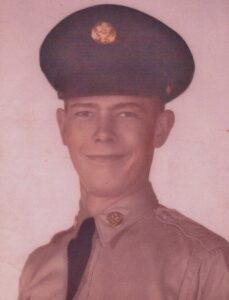 Abe was the son of the late Abe Cope, Sr. and Dorothy Myrtle Brock Cope of Haywood County, NC.  He was a veteran of the United States Army and served in both Korea and Vietnam.  Abe was retired but worked in construction and electronics and most recently worked at Harrah's Casino in Cherokee, NC.  He was a native son to Haywood County but lived the last thirteen years of his life among friends in the Cherokee area.
Abe is survived by one brother, William Ralph Cope of Waynesville.
Along with his parents he was also preceded in death by brothers, Wesley A. Cope, Charles G. Cope and one sister, Dorothy E. Fulce.
A planned Memorial service will be held on Thursday, Jan. 3 at 6pm in the Chapel of Long House Funeral Home of Cherokee.  The family has requested that in lieu of flowers donations be made in memory of Abe to The Disabled American Veteran's at: PO Box 14301, Cincinnati, OH 45250-0301.
Long House Funeral Home is assisting the family in arrangements of services.