COLUMBIA, SC – Edward Louis "Ed" Grady, 89, of Columbia, S.C., died Monday, Dec. 10, 2012, at Palmetto Richland Hospital. Born in Kinston, N. C., he was a son of the late Eddie Jones Grady and Maude Clara (Hodges) Grady.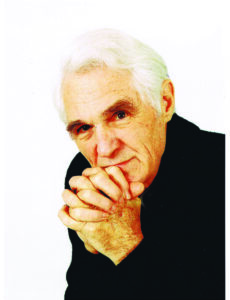 After graduation from Grainger High School in Kinston, Grady entered the Air Force Cadet program in WWII and was trained as a cryptographer.  He served in Ie Shima off the coast of Okinawa receiving the Soldier's Medal for heroism while pulling a pilot from a burning P-47.
When the war was over, Grady studied Theater and English at the University of North Carolina at Chapel Hill, was a member of the Carolina Playmakers and graduated with a Bachelor of Arts degree.  He worked with young people as a teacher and mentor in New York where he taught English and operated a Columbia University photo workshop.  He taught English, Drama & TV Production at Freedom High School in Morganton, and at Keenan High School in Columbia, SC where he served as a volunteer in art classes, in drama productions and with the yearbook staff
A talented professional actor, Grady worked on stage, in movie and television productions and in outdoor drama.  His credits include, "A Simple Twist of Fate", "In the Heat of the Night", "Old Man", "To Dance With the White Dog", I'll Fly Away", "Matlock", "The Notebook" , and the Cherokee drama "Unto These Hills" where he played Drowning Bear for 3 seasons.  He was a member of Screen Actors' Guild.
Grady was preceded in death by his first wife, Jayne Elliott Grady and his sister Mary Elizabeth Connors (Jack).
He is survived by his wife of 27 years, Carolyn F. Ramsay of Columbia; two children, Marta Grady, of Snellville, Ga., and Sean Grady and wife Gerri Wolfe of Cherokee; two step children, Caroline Hattrich of Columbia, SC, and Stephen Hattrich and wife Melissa Joyner of Irmo, SC; a brother, Robert L. Grady and wife Irene of Warner Robins, Ga.; six grandchildren, Jennifer J. Clark and husband Eric of Tucker, Ga., Kaitlyn Jackson of Tucker, Ga., Keenan O Grady of Cherokee, Faolan O Grady of Asheville, and Brandon T. Hattrich and Ryan C. Hattrich, both of Irmo, SC; one great grandson, Joshua Clark of Tucker, Ga.; as well as several nieces, nephews and many friends.
A memorial service will be held on Saturday, Dec. 15, 2012, at Greenlawn Funeral Home in Columbia, SC, with Reverend Dr. Dale B. Welden officiating.
Friends are invited to view this obituary and share condolences or memories at www.greenlawn-columbia.com.