Gerard Parker, former Tribal leader, passed away Saturday, Dec. 1. He served as Principal Chief of the Eastern Band of Cherokee Indians, Vice Chief for six years and as a Painttown Representative for 16 years.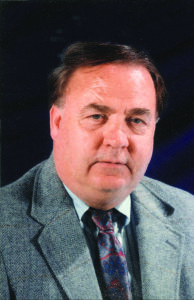 For more than twenty years, Parker served the Tribe on numerous committees including the Community Services Committee where he was instrumental in developing the programs of Emergency Management, Emergency Medical Services, and the Cherokee Fire and Police departments. He also worked to develop tribal infrastructure and the sanitation programs.
Parker served as Vice Chief when the tribe broke ground for Harrah's Cherokee Casino and during the initial negotiations for the state gaming compact. Prior to running for elected office, he also served as the General Manager of the Boundary Tree Motel, one of the tribe's first enterprises.
Parker served in the United States Army and is a veteran of the Korean Conflict.
He is survived by two sisters Elba Crain and Christine Parker Buchanan, three brothers Carroll, Don and Thomas Parker, and children Forrest Gerard Parker, Joshua Thomas Parker, James R. Welch, Brad Parker, Gerena Parker and Lori Lambert. Parker also has 12 grandchildren and 33 nieces and nephews.
A Memorial Celebration of Life is planned for Monday, Dec. 10 at the Chief Joyce Dugan Cultural Arts Center. The public is invited to attend the Celebration of Life which will begin at 1pm. Memorials may be made in honor of Parker to the Cherokee Indian Hospital Foundation, Caller Box C-268, Cherokee, North Carolina 28719.
– Lynne Harlan, EBCI Public Relations