The World Series of Poker (WSOP) has announced its 2012-13 circuit schedule and it includes a stop at Harrah's Cherokee Casino & Hotel from April 4-15, 2013. Awarding millions of dollars in prize money and the prestigious gold bracelet, the WSOP is recognized around the world as the sport's top prize.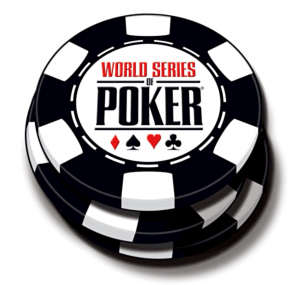 "We're very excited to host the World Series of Poker," said Brooks Robinson, Senior Vice President and General Manager of Harrah's Cherokee. "It's an indication of how far Harrah's Cherokee has come in just 15 years and a great tribute to the hard work and dedication of our staff."
The 2012-13 circuit will include a record 20 stops at the top casinos in the country (plus Vancouver, Canada) and will culminate with the National Championship to be held at Harrah's New Orleans, May 21-23. Players in the nationally televised finale will be competing for a $1 million dollar prize and the coveted gold bracelet.
Each circuit stop concludes with a $1,675 buy-in Main Event Championship, which, in the case of Cherokee, will be held on Saturday, April 13, 2013. The main event winner will receive an automatic berth into the National Championship in New Orleans.
Last year's Circuit Tour attracted a record 71,691 entries in official ring events, easily making it the number one domestic poker tour. "We're coming off the best year of participation in the history of the WSOP circuit," said WSOP Executive Director, Ty Steward. "The addition of new markets (including Harrah's Cherokee Casino) really brings our vision to life. We want to have the number one regional tour to go alongside the number one super event in poker."
"We're eagerly anticipating the visit by the World Serious of Poker in April," said Robinson. "It will put Harrah's Cherokee on the world stage and give us a chance to showcase the remarkable progress we've made here."
– Harrah's Cherokee