Cristyn Jade Jones, age 18, of Robbinsville, NC, went home to be with the Lord, Tuesday, July 26, 2011.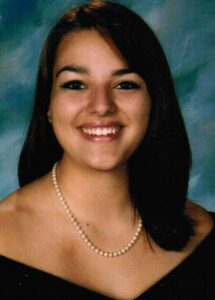 She was born in Buncombe County on August 24, 1992 and was the proud daughter of Carrie Smith Jones of Murphy, NC and James Anthony Bud Jones of Robbinsville, NC.
     She will be remembered for her love to sing, laugh, and her ability to love. Cristyn loved her brothers and sister with all of her heart.
     In addition to her parents, she is survived by her brothers, Jaymz Brett Jones and Troy Dane Jones, and her sister, Isabella Nicole Jones, all of Robbinsville, NC; her Maternal grandparents, Dorothy Roberts Smith and Paul Terry Smith, both of Murphy, NC; and her Paternal grandparents, Lou Ellen Jackson and Jerry Roger Jones, both of Robbinsville, NC.
     Funeral Services will be held at 7:00 pm Friday, July 29, 2011 at Lone Oak Baptist Church. The Reverends Jeff Cole and Chester Jones will officiate. The family will receive friends from 5:00 to 7:00 pm at the Church, prior to the services. Committal services will be held at 11:00 am Saturday, July 30, 2011 at New Hope Baptist Church Cemetery.
     Townson-Smith Funeral Home is in charge of the arrangements. An online register was available at www.townson-smithfuneralhome.com.