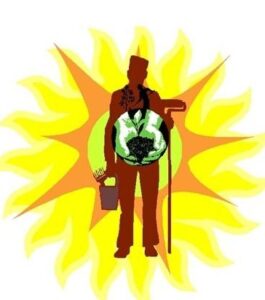 Cherokee Preservation Foundation, the Office of the Principal Chief of the Eastern Band of Cherokee Indians, and Harrah's Cherokee Casino and Hotel are once again sponsoring the annual Cherokee Day of Caring, an all-day community service event, and it will take place on Thursday, May 19.  Volunteers are encouraged to make a call and sign up now. 
     During the daylong event, members of the tribe and community will help ten families or individuals in particular need who have been nominated by their community clubs.  Volunteers will lend a hand with painting, yard clean-up, gardening, and fix-it projects.  No special skills are necessary in order to participate, but they would be valuable. 
     Anyone who can help during the entire eight-hour period between 8:00 a.m. and 4:00 p.m. is urged to call in advance.  Harrah's employees who would like to volunteer should contact Jo Blaylock at 487-8750.  Tribal government employees who want to participate should consult first with their supervisor and then contact Ashleigh Brown at 497-3139.  Everyone else should contact Janet Owle at 554-6934.
     Other features of the Cherokee Day of Caring will be the honoring of ten Quiet Heroes who have served their communities unselfishly and a Good Neighbor who has significantly helped members of the EBCI, but who does not live in one of the EBCI communities.
–  Cherokee Preservation Foundation