REVIEW By DR. HONEY DAWN KARIMA PETTIGREW, Ph.D.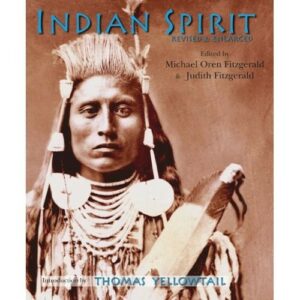 Enduring words of wisdom.  Portraits of strong leaders.  Insightful features that place these components in context.  Indian Spirit blends these elements into an inspiring book.
 
Indian Spirit provides readers with dynamic quotations from some of the most influential leaders in Native American History.  These leaders share their perspectives concerning religion, tradition, morality, courage and other bedrocks of social and personal identity and responsibility. This edition concentrates primarily on the chiefs from the Plains.
 
This book's greatest strength is the collection of images contained within its pages. Sepia-toned photos fill the pages of Indian Spirit, transmitting the power of Native American chiefs across the centuries. Coupled with the wise words spoken by these chiefs, the photos convey courage, character and conviction.
 
Indian Spirit is a fascinating book that would certainly make an inspiring gift. For those readers interested in history, photography or Plains culture, Indian Spirit is a unique and involving read. Indian Spirit is a tribute to greatness across Indian Country and the ages.
 Book info:  Indian Spirit:Revised and Enlarged edited by Michael Oren Fitzgerald.  Bloomington, IN:World Wisdom,Inc, 2006, 168pp, ISBN#:1-933316-19-5,$14.95, paper.