Source:  Harrah's Cherokee release 
Renowned steak restaurant to open in 2011 as part of property's $633 million expansion program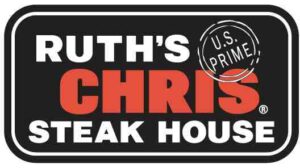 The well-known, upscale steak restaurant, Ruth's Chris Steak House will unveil its outstanding culinary offerings to guests when it opens at Harrah's Cherokee Casino & Hotel during fall of 2011, it was announced on Friday, May 7 by the property.
Ruth's Chris Steak House is the latest culinary addition to the growing Harrah's Cherokee portfolio of new restaurant offerings under construction at the resort property. The property's three-year, $633 million expansion will also include the opening of Paula Deen's Kitchen and retail shop, announced several weeks ago.
Ruth's Chris Steak House will bring to Harrah's Cherokee a fine dining experience characterized by the restaurant's renowned quality steaks and signature menu items. Classic menu selections include USDA Prime steaks served in Ruth's Chris' signature style, sizzling on 500 degree plate.
Complementing the restaurant's popular steak offerings will be New Orleans inspired menu items and signature Ruth's Chris seafood selections. The restaurant will exhibit a comfortably elegant classic design that embodies the property's engaging, fun-filled resort experience. Complementing the classic menu in the main dining room will be a contemporary bistro menu served in the lounge.
"Ruth's Chris Steak House will be an outstanding addition to Harrah's Cherokee Casino & Hotel. The restaurant's dedication to offering high-quality food served with courteous, friendly service in the tradition of warm hospitality is thoroughly consistent with the core values of Harrah's Cherokee," stated Darold Londo, Senior Vice President and General Manager of the property.
"We are delighted to announce this new restaurant addition to our diverse dining portfolio and look forward to offering our guests an exemplary dining experience."
Ruth's Hospitality Group, Inc. is a leading restaurant company focused exclusively on the upscale dining segment. The Company owns the Ruth's Chris Steak House, Mitchell's Fish Market, Mitchell's Steakhouse and Cameron's Steakhouse concepts.
Ruth's Hospitality Group, Inc. was founded in 1965 and currently has more than 150 Company and franchisee owned locations worldwide. For more information about Ruth's Hospitality Group, Inc. please visit www.rhgi.com.