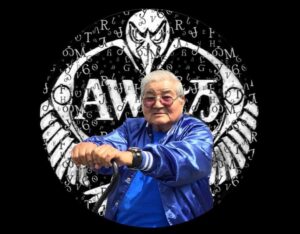 Quincy Watty Sr., 80, of the Big Cove Community in Cherokee, passed away unexpectedly on Friday, Nov. 22, 2019. Quincy was preceded in death by his parents, Stephen and Rachel (Tooni) Watty; brothers, Andy, Joseph, and Johnny Watty; sisters, Yonnie Hill, Winnie Long, Lorene Arch, and Nannie Sue Watty; as well as one daughter, Mildred Sequoyah Messer.
Quincy is survived by his large and loving family including his brother, Samuel Watty; sister, Maybelle Watty; his children, Vangie (Steven) Hyatt, Liz (Pete) Watty of Glenville, and Quincy Watty Jr. of the home. Quincy also leaves behind his grandchildren, Nancy Wolfe, Jordan Wolfe, Jasmyn Wolfe, P-Nut Walkingstick, Zoey Walkingstick, Awee Walkingstick, Kaidyn Walkingstick, Kourtney Watty, Kyle Watty, Usti Watty, Biah Watty, Quincy Watty III, Milo Watty, Jackie Jenkins, and Stacy Jenkins; one great grandkid; two great great grandkids; and he is also survived by many cousins, nieces, and nephews.
He had many friends.  To know Quincy was to enjoy his company. He leaves behind his special friends, Perry and Phyllis Shell and William Washington among many others. Quincy was one of the last remaining fluent Cherokee speakers.  He always encouraged those around him to speak and learn the language.
Quincy was a one-of-a-kind, jack-of-all-trades. A retired police officer of the Cherokee Indian Police Department, Quincy also drove shuttle busses for Harrah's Cherokee Casino, worked security for Qualla Security, worked with Long House Funeral Home, was a groundskeeper for Sequoyah Golf Course, a Fast Pitch Ball Player where he was the best pitcher to ever strike a person out. Quincy will also be remembered for the Distinguished Title of Oldest Stickball Player. He was a member of the Ko-La-Nv-Yi Stickball team 40+ as well as being a driver for the men and their most avid supporter. Quincy loved his Ko-La-Nv-Yi family. A fan of the Carolina Tar Heels and Oklahoma Sooners, his favorite team to cheer on was the Cherokee Braves. He made it to every game he was able to and when he couldn't make it to the game, he would always listen to the game on the radio. Quincy really enjoyed watching his grandchildren play sports which he did all the time up until he wasn't able to due to health issues.
Quincy loved to listen to gospel music. His family would like to invite all gospel singers to his visitation, to lift up their voices for him to enjoy one final time. Alfred and Maybelle Welch, will be leading the gospel singers.
The family is also requesting the presence of Quincy's former coworkers from the Cherokee Indian Police Department to attend, that includes but is not limited to Rick Queen, Ray Swayney, Jonah Wolfe, Norman Reed, Lloyd Wolfe, Ray Stamper, Joe Lambert, and Scott McConnell.
Visitation will be at Straight Fork Baptist Church on Monday, Nov. 25 beginning at 5 p.m. and lasting till the singers stop. Funeral Services will be on Tuesday, Nov. 26 at 11 a.m. with internment to follow at Quincy Watty Cemetery on Rachel Watty Rd. Pastor James "Bo" Parris and Pastor Charlie Ball will be officiating.  Honorary Pallbearers will be all Stickball Players 40+ from all communities. Official Pallbearers will be the Ko-La-Nv-Yi 40+ Stickball Players along with P-Nut Walkingstick and JR Reed.
Long House Funeral Home assisted with arrangements.