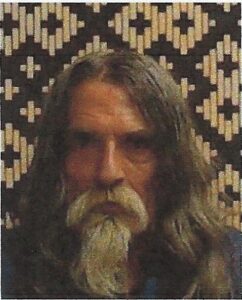 Howard Thomas "Tom" Murphy, 61, of Cherokee, passed away on Friday, Nov. 8, 2019. Tom, as he was known by family and friends, was preceded in death by his parents, Lawrence and Mary Roberts Murphy; sons, John D. Murphy and Bill Owle; and one sister, Ruby Murphy.
He is survived by his daughters, Talleda Wilson (John), Tashina Murphy, and Reena Murphy, all of Cherokee; brothers, Archie Murphy, Carl Murphy, Clarence Murphy, and Douglas Murphy; and sisters, Wanda Murphy, Patricia Hornbuckle, and Beverly Smith.
Tom will be remembered as a loving grandfather who loved his grandbabies. Tom was an avid car lover and an auto mechanic by trade. He will be missed by family, friends and his precious grandchildren.
Visitation will be Saturday, Nov. 9 beginning at 5 p.m. at Bethabara Church in Cherokee. Funeral Services will be Sunday, Nov. 10 at 2 p.m. with Pastor James "Bo" Parris officiating. Burial will be at Murphy Cemetery. Pallbearers will be among family and friends.
Long House Funeral Home assisted with arrangements