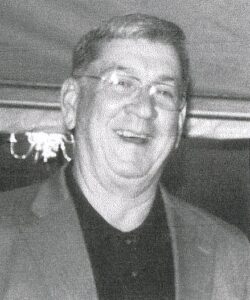 CAMDEN, S.C.– A service to celebrate the life of Victor "Butch" Harrison Williams, III, 78, will be held on Saturday, Nov. 9, 2019 at Bethesda Presbyterian Church where he was a member. The family will receive friends from 10 a.m. to 11 a.m. prior to the service.
Butch passed away at home on Saturday, Nov. 2, 2019. Born in Miami, Fla., he was the son of the late Victor Harrison Williams, II and Connie Hurst Williams. They owned and operated the Teddy Bear Motel for 44 years.
Surviving are his wife of 56 years, Ellen Kirkley Williams; "summer son," Tommy W. Hurst; special cousin/brother, Thomas L. Hurst; sister, Shirley Williams Morris (George); and nieces and nephew, Kimberly Morris Dunford, Chad Morris, Dina Kirkley Harkey and Heather Kirkley Wollard.
Butch was the owner and operator of the Buck and Squaw Gift Shop in Cherokee for 33 years.
Butch enjoyed life to the fullest and was an avid golfer and member of the Camden Country Club. He raced with NHRA for many years. He loved classic cars and also enjoyed hunting and fishing with his many friends.
Memorials may be made to Bethesda Presbyterian Church at 502 DeKalb St., Camden, S.C. 29020.
People can also sign the online register at www.powersfuneralhome.net.